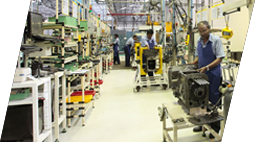 Chennai, Tamil Nadu, India
TAFE's first manufacturing plant which now houses its R&D and the total machining operations of key tractor components and aggregates.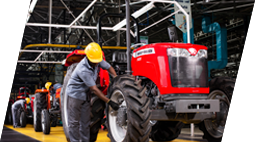 Madurai, Tamil Nadu, India
Situated in the lap of nature, this modern tractor manufacturing plant at Kalladipatti near Madurai is set among verdant fields and orchards.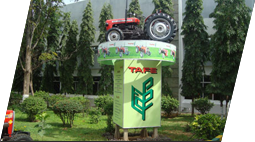 Doddaballapur, Karnataka, India
In a serene place called Doddaballapur close to the city of Bengaluru in Karnataka, is housed another TAFE tractor manufacturing plant.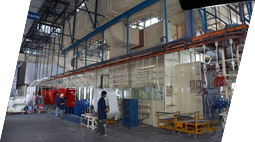 Madhya Pradesh, India
The Eicher Tractors Division at Mandideep, near Bhopal, houses Eicher R&D facilities apart from a state-of-the-art manufacturing plant capable of producing tractors on both – air and water-cooled platforms.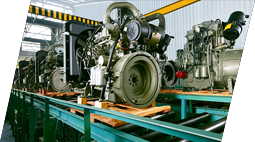 Alwar, Rajasthan, India
The Eicher Engines plant at Alwar, Rajasthan, produces a wide range of air and water-cooled engines in the brand names of EICHER ENGINES (upto 45 kVA) and TMTL ENGINES (above 62.5 kVA), which cater to a wide range of automotive and stationary applications.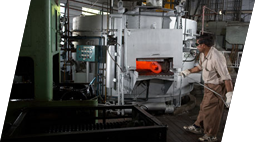 Parwanoo, Himachal Pradesh, India
The Eicher Transmissions' plant at Parwanoo produces a range of gears and transmission products for captive consumption at TMTL and TAFE apart from sale to discerning original equipment manufacturers in the automotive sector.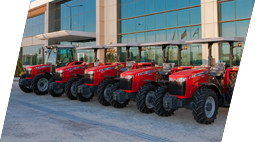 Manisa, Turkey
Inaugurated on September 10, 2010, TAFE's Turkey Plant under its wholly owned subsidiary - TAFE Ve Tarim Ekipmani Sanayi Ve Ticaret Limited, Sirketi, is set against an imposing background of hills making it an apt location for manufacturing.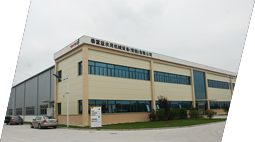 Changshu, China
The TAFE Tractors Changshu Company Limited's manufacturing plant was inaugurated on July 07, 2014. This facility is located in China's Changshu city, known for its scenic landscapes, culturally rich history and thriving agriculture. The Changshu facility is a value addition to TAFE's Indian and worldwide operations, and caters to its global sourcing needs.