Cultivating the world- The TAFE way
The Covid pandemic has put forth a very crucial question, is India self-sufficient in food? Are we secure enough to feed billions of people? The emphasis on food security is greater post-pandemic and the recent 12th WTO that kick-started in Geneva, has expressed its worries about this post-Covid agricultural challenges and food emergency. Mechanization in agriculture has proven its tenacity time and again when India faced grain shortage during the 1960s. TAFE's mission to reduce the drudgery in farming operations to improve farm productivity started off in the same period expediting the green revolution and feeding a billion people. Automation and mechanization are necessary to cultivate the world and ensure food security.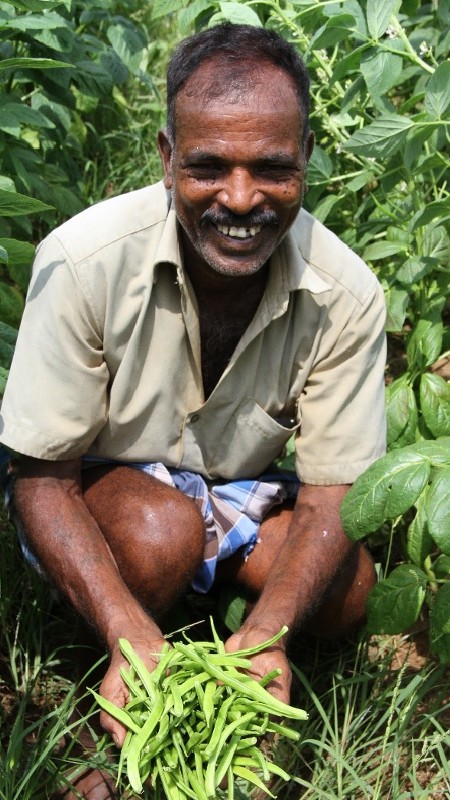 Farm mechanization not only involves different types of machinery for harvesting, tilling, and ploughing but is a crucial input for increasing the overall farm power. Mechanization also involves haulage of the farm produce, automated irrigation systems, technologized pest management, and processing machines. Indian farms are progressing towards complete mechanization with small and marginal farmers alternating with both machine and animal power. The pandemic is a real-life case study of excessive dependency on manual labor. We witnessed how the labour-intensive agricultural sector fumbled to meet the demand side of the economy.

Advantages of farm mechanization
"Per drop more crop" can be realized in letter and spirit
Tractor ploughing increases the total cultivable area
Efficiently weeds out deep-rooted plants for better crop root penetration
Engenders women in the sector, reducing menial labor
Production increases ensuring food security
Increases the quality of harvest due to door-to-door haulage facilities
Small and marginal farmers, who hold more than 80% of the land holdings in India may not be able to afford ownership of tractors or implements. TAFE's JFarm Services bridges this gap by connecting these farmers with tractor and equipment owners through its Farmer-2-Farmer digital platform. Farmers can explore and book nearby equipment through toll-free numbers with no hidden charges.
Toll-free number: 1800-4-200-100 / 1800-208-4242
Visit: https://www.jfarmservices.in/
The transparent rental process is maintained, and such collaboration is a catalyst that drives farm mechanization in the country.

JFarm Services has impacted the lives of over 50,00,000 farmers across 16 states in India, since its inception in 2017.

Currently, JFarm Services (JFS) operates in Rajasthan, Gujarat, Madhya Pradesh (MP), Uttar Pradesh (UP), Haryana, Punjab, Maharashtra, Bihar, Odisha, Jharkhand, Chhattisgarh, Telangana, Andhra Pradesh, Tamil Nadu, Karnataka, and Assam – making farm mechanization viable and affordable to all. JFarm Services is further fostering digital empowerment of Indian farmers while creating a breed of new rural entrepreneurs, significant job opportunities, and employment.