Kuttanad, a unique agricultural tract in Kerala is the only part of the world where rice is cultivated at 1.5 to 1.7 m below sea level. The wealth of paddy crop and the vast expanse of scenic backwaters is what makes this region unique and a major tourist attraction. However, many farmers around the region have been facing troubles of soil fertility and related issues. Identifying this problem, a group of scientists and agricultural experts from TAFE decided to study the issue in-depth and come up with a solution to help the paddy farmers in the Kuttanad region of Kerala.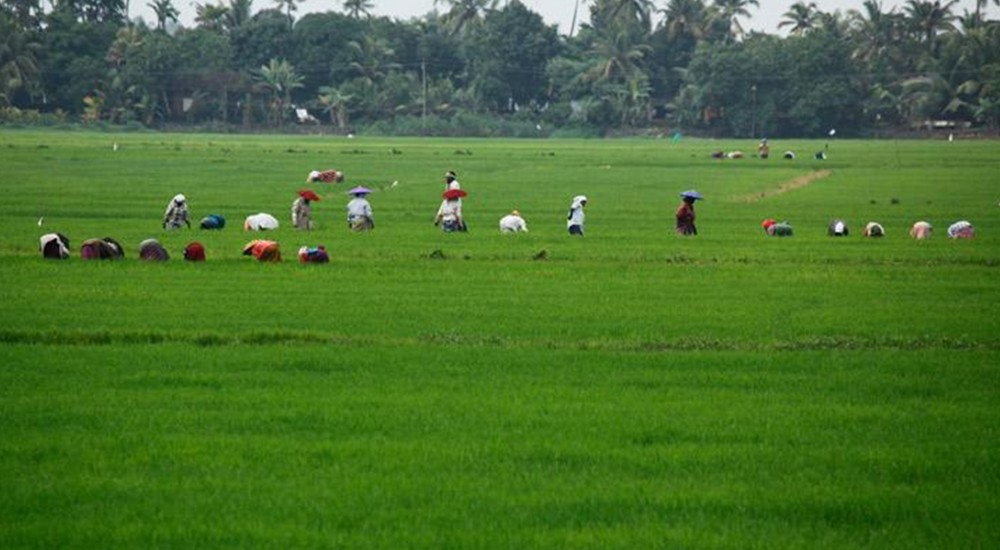 Problem Description
'Reclamation of Acid Sulphate Soil' for Kuttanad Wetland System in Kerala, during Punja (winter season) with the aim to improve productivity and reduce cost of cultivation.
Key problems faced by Kuttanad farmers were:
Problem of acid sulphate soil leading to
Declining productivity of land
High cost of production
Acid sulphate soils are naturally occurring soils, sediments or organic substrates that are formed under waterlogged conditions. The soil is highly impervious facilitating the cultivation of rice, but is extremely acidic in reaction due to microbial oxidation of organic matter resulting in iron/aluminum toxicity. This hinders the release of essential elements such as potassium, calcium, magnesium and sodium from the soil thus affecting production in the long run. Additionally, the toxicity can create adverse effects on the environment like killing vegetation, seeping into and acidifying groundwater and surface water bodies, killing fish and other aquatic organisms, and degrading concrete and steel structures to the point of failure.
Improved farm practices to overcome soil related problems and improve productivity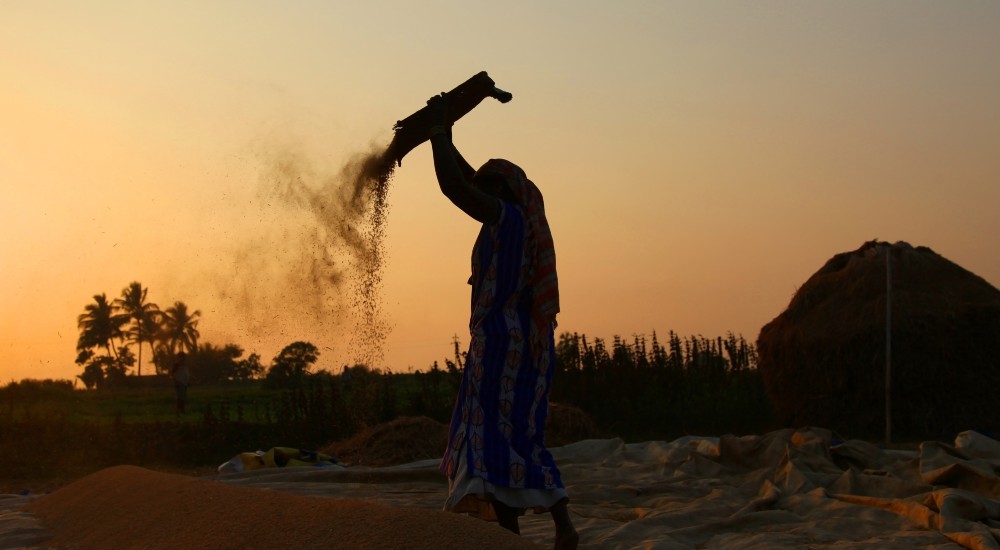 TAFE's J Farm Research Centre played a vital role in improving the productivity of rice and upliftment of farming society in Kuttanad region. The project was undertaken in Changankary PO, Edathua Village, Kuttanad, Alappuzha district, Kerala over a period of four months in the winter season (October-Feb).
To begin with, preliminary soil and effluent water analysis was done to understand the complexity of the problem faced by rice growers of Kuttanad district. The local village head and progressive farmers were roped in to showcase the benefit of adopting a better package of practices. Interventions introduced under the project included, transfer of better package of practices:
Motivating farmers to pump out water almost at the same time
Take up sowing of green manure, allowing it to grow for about 15-20 days before it is ploughed in situ
Introducing practice of basal application of powdered calcium carbonate lime after preparing the field
Introducing practice of basal application of commercial borax in the main field after preparing the field
Introducing practice of foliar spray of zinc sulphate and magnesium sulphate with a pesticide solution as a prophylactic measure at 40 and 80 days after sowing
Introducing practice of foliar spray of Potassium nitrate and Calcium nitrate with Teepol at 50 and 65 days after sowing
Project Impact
Over 4000 farmers were benefited and the project findings played a significant role in improving the productivity, reducing the cost, which in turn improved the net returns of the farmer. While the project was concentrated geographically, it can be replicated in regions with similar soil conditions.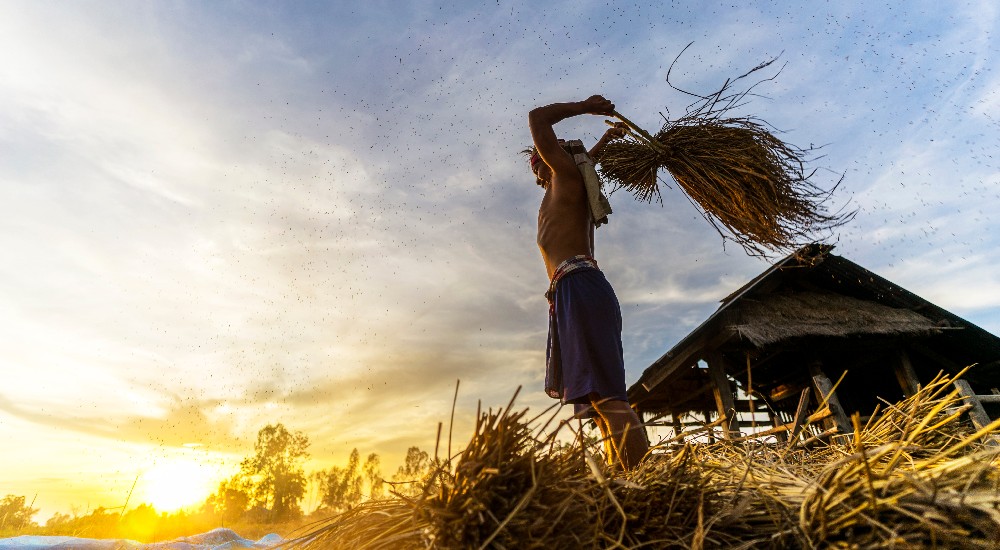 About TAFE JFarm
Established in 1964, alongside the establishment of the company, on a barren, marginally rain-fed scrub land near Chennai, JFarm is an adaptive agri-research centre spread over 200 acres of land, dedicated to the memory of the Amalgamation Group's founder, Mr. S. Anantharamakrishnan. TAFE's Product Training Centre – a nationally recognized centre by the country's leading agricultural universities is also located in this facility. JFarm demonstrates how traditional, labour intensive, low productivity farming can be transformed into a profitable enterprise through the adoption of an integrated farming approach. Through this approach, an increase in farm income is achieved by integrating various agricultural practices such as multiple cropping, animal husbandry, agro-forestry, orchard farming and other innovative practices. Integrated farming takes a balanced approach to nutrient management by emphasizing the optimal utilization of resources, recycling of waste for productive purposes and low cost in farm input creation supported by mechanization, proven soil and water management practices, appropriate crop and seed selection, advanced crop production and protection technologies. The propagation of this approach for adoption by small and medium farmers has made a significant impact on making these farms feasible business enterprises.


JFarm's support to the farming community has included the launch of large varieties of rice; the notable ones being J13 – a super fine rice variety, J66 – an ultra-short duration variety, J18 – a super fine organic variety, JR21 and JR22 – high yielding varieties, and the successful model implementation of dry cultivation of mango. These varieties have found wide-scale adoption across hundreds of thousands of acres of farmland. JFarm has supported farmers by providing farm advisory services using radio, television, news articles, publications and farm journals, participation in seminars and symposia by government institutions and personal interaction through farm visits and farmer visits to JFarm. It has also established and manages a multilingual portal for the benefit of farmers. It disseminates valuable information on pests and diseases, cultivation of medicinal and aromatic crops, forest trees, trends in the use of farm implements and equipment, rainfall data etc.

Manned by a team of dedicated scientists and agricultural economists, JFarm has made a transformational impact across a large section of small and marginal farmers in the country.