TAFE- A Legacy to Remember
TAFE Tractors and Farm Equipment has been a household name in India since it was incorporated in 1960 in Chennai. With an annual turnover of Rs 10,000 crores, TAFE has been the third-largest tractor manufacturer globally and second-largest in India by volumes. TAFE's 60 years of rich heritage and legacy, along with their years of experience in manufacturing diesel engines for the Indian subcontinent, has launched the new initiative called TAFE POWER during the occasion of the Diamond Jubilee year.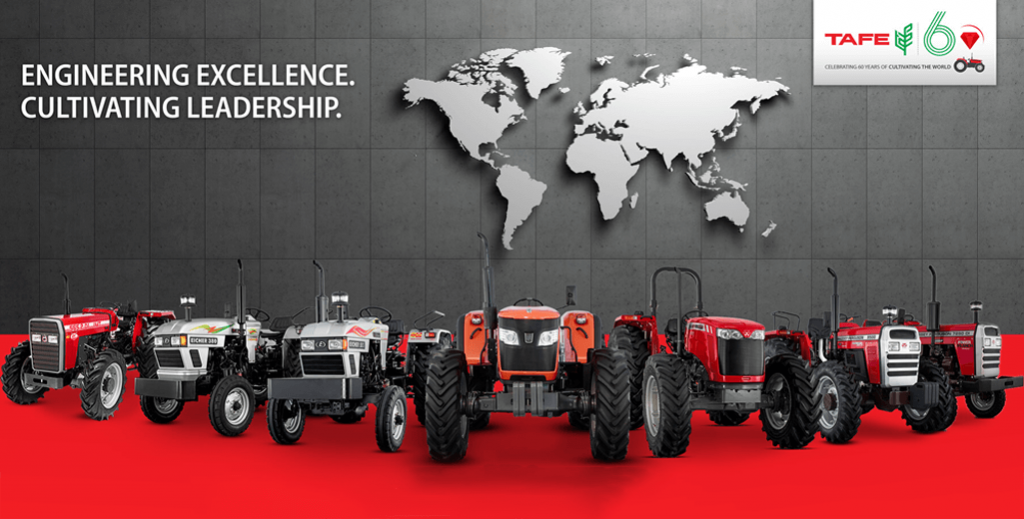 TAFE POWER was launched as a part of celebrating the 60 glorious years of #CultivatingTheWorld with TAFE. Being the global leader in the agri-machinery business with an annual turnover of over US $1.5 million and leading exporters of tractors from India, TAFE has its presence in more than 100 countries. TAFE also has internationally acclaimed factories and R&D that focus on bringing sustainable and environmentally friendly manufacturing practices in all the diverse business interests that TAFE holds.
TAFE is a global multi-brand, multi-business conglomerate that manages various businesses, including agricultural machinery, diesel engines and generators, agricultural engines, engineering plastics, gears and transmission components, batteries, hydraulic pumps and cylinders, vehicle franchise and plantations.
TAFE POWER for International Markets
With this power and heritage, TAFE unveils – TAFE POWER! The TAFE POWER brand of Diesel Generators and Engines will be used and available internationally, including countries in Asia, Africa, Europe, and the Americas. TAFE, through this new subsidiary, delivers diesel generators, and engines. TAFE POWER is envisioned to be a global player in the power solutions business, offering best-in-class products and services to customers. With the mission to lead the power generation and off-highway engine application business, with best-in-class products and solutions that delight customers across the world, TAFE's foray into this massive market is a step in the right direction!
#BringItOn – The Brand Story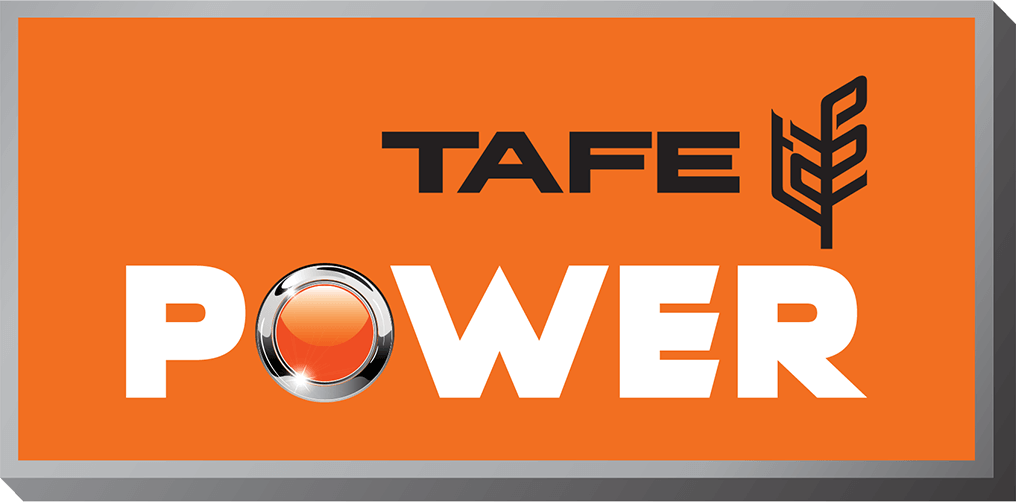 As an international business leader, TAFE over the last 60 years, has earned the trust of its stakeholders across the world through its ethical business practices, superior product quality and dependable services. TAFE is synonymous to trust and the colour orange is the perfect choice to symbolize energy, vitality, power and progress. The distinguishing chromium atom symbolically emphasizes that our customer is the endless source of all our power! Yes, customer centricity is our true power, and we promise to explore every opportunity to bring prosperity and success to them. Trust, Power and Opportunity join forces, as we present with pride – TAFE POWER, the all new global power solutions brand.
Let's #BringItOn!
Watch the TAFE POWER LAUNCH Video
Diesel Generators by TAFE POWER
What makes these Diesel Generators by TAFE POWER exceptional are the low operational expenses, high fuel efficiency and higher value but affordable prices. They are recognised for their quality, technology, and reliability. Moreover, these generators are safe, highly customisable, and can be made according to customer needs.
Key Highlights of TAFE POWER Diesel Generators:
International Technology
High Fuel Efficiency
Low Cost of Ownership
Rugged Build Quality
Long Service Interval
Unmatched Reliability
Best-in-class Service Support
Easy to Maintain
Low Cost of Spare Parts
Customizable Based on Requirement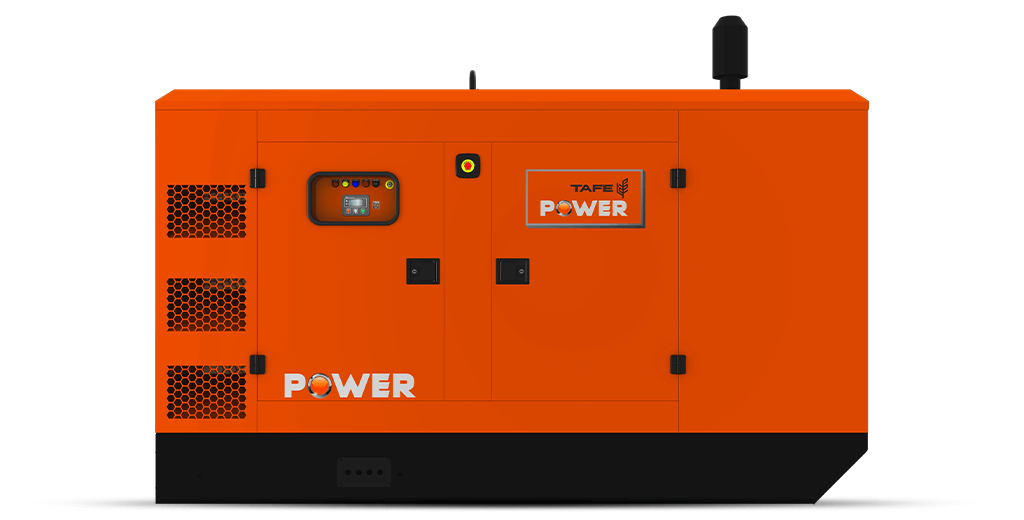 Click here to check out the brochure!
Engines by TAFE POWER
Engines by TAFE POWER guarantee fixed and variable speeds, ultra-long engine life, high fuel efficiency, robust build quality, and high block load taking capability. They originated from European engineering and technology. They range from 12 HP to 160 HP. These engines can be used during all climatic conditions. They are easy to maintain, safe, and reliable.
Key Highlights of TAFE POWER Engines:
Over 1 Million satisfied customers
Fixed & Variable Speed Engines
International Technology
High Fuel Efficiency
Low Operating Cost
Robust Build Quality
High Block Load Taking Capability
Easy to Maintain
Safe & Reliable
Best-in-class Service Support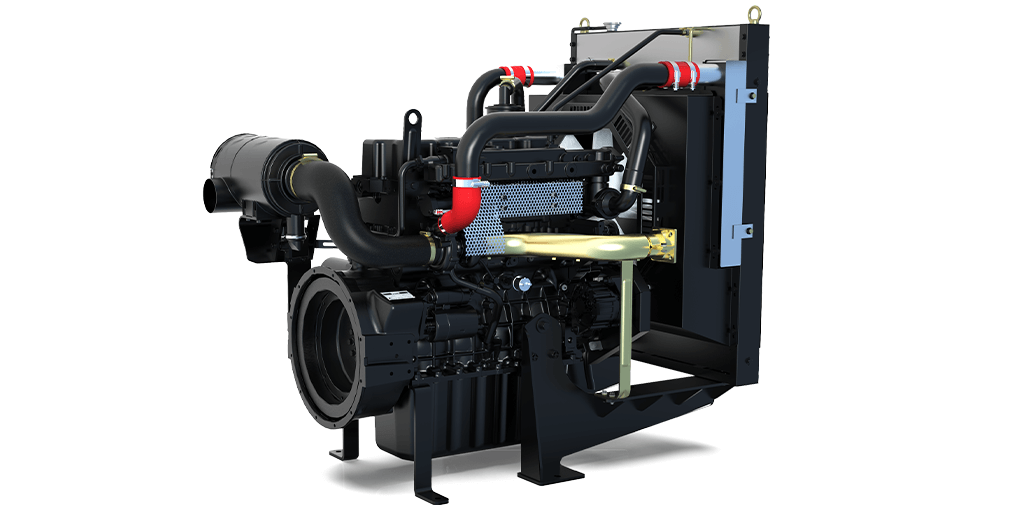 Click here to check out the brochure!
TAFE has been powering the farms, hospitals, schools, infrastructure projects, small and large business organizations with its wide array of products and services. For the last 21 consecutive years, TAFE has been the proud winner of the Star Performer Award by the Engineering Export Promotion Council(EEPC) for their valuable contribution to the Engineering Exports, Large Enterprise category. For many years, several manufacturing plants of TAFE have been bagging 'TPM Excellence awards' from the Japan Institute of Plant Maintenance(JIPM) and various other regional awards for TPM Excellence. TAFE also became the first tractor manufacturing company from India to be awarded the Frost and Sullivan Global Manufacturing Leadership award in 2018.