NEVER ASK A FARMER WHAT HE BRINGS TO THE TABLE!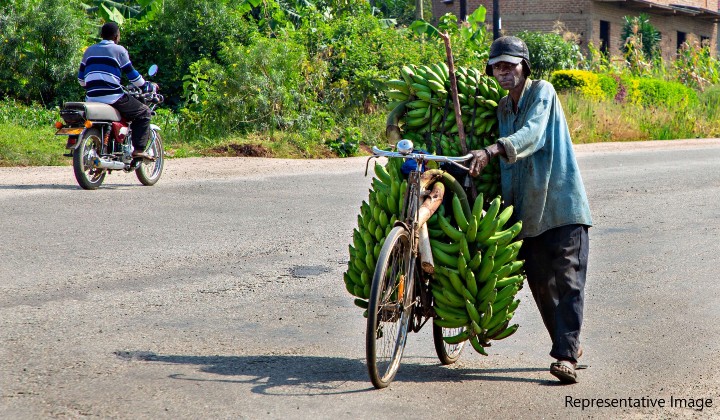 A farmer on his way to the market in Andhra Pradesh, India, bicycle loaded with plantains. Bananas are considered instant energy food. If you have seen Tennis matches you would many times see players having a banana in between the breaks. They're an excellent source of complex carbs, serotonin, potassium, and vitamin B6, all of which can help boost your energy levels fast. Peel one and feel good!
If you find farm and farm related pictures that are interesting, evocative, 'slice of life' and if you can fit a witty, sharp and memorable line or caption to it along with a 50-70 words descriptor explaining where it was taken, what is special about the picture and add a little bit of knowledge about what is happening in the picture it would be a post of great infotainment which we can put up on TAFE's digital and social media platforms. The reference is the above picture which carries an interesting caption and a small descriptor.