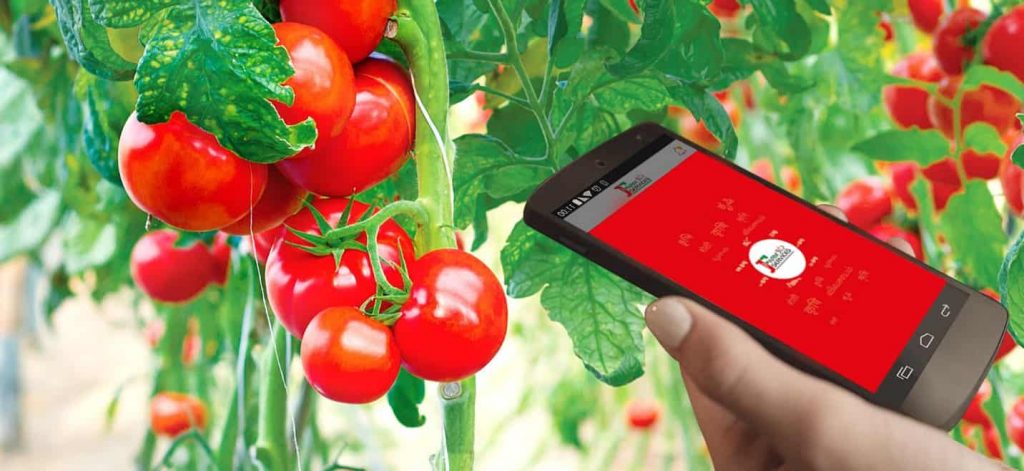 A tractor is an integral component in a modern day farm for making the toughest of agricultural tasks easy, economical and efficient. Owning a tractor is definitely a great investment which will yield prolonged returns on your investment. However, if you are in dire need of a tractor to get your work completed on time, and budget is a constraint for you, then it is well worth considering the benefits of hiring a tractor from a reliable platform.
A reliable tractor rental platform lets you enjoy all perks of having a tractor without actually owning one. JFarm Services by TAFE is a digital farmer-to-farmer agri-equipment rental service which provides small and marginal farmers an easy access to hiring agri-implements and tractors for their use.
TAFE has taken the initiative to bridge the gap between the farmers who own farm machinery and those who don't through the JFarm Service App. This app has impacted the lives of over 26,00,000 farmers across 16 states in India, since its inception in 2017. JFarm Services make the lives of farmers better in many ways. One of the most evident benefits is that this service increases easy access to farm mechanization solutions through rental of tractors and farm equipment for small and large farmers. Through this platform, farmers get a chance to explore and book the nearby farm machinery in an easy and hassle-free manner.
How JFarm Services help small and marginal farmers in India?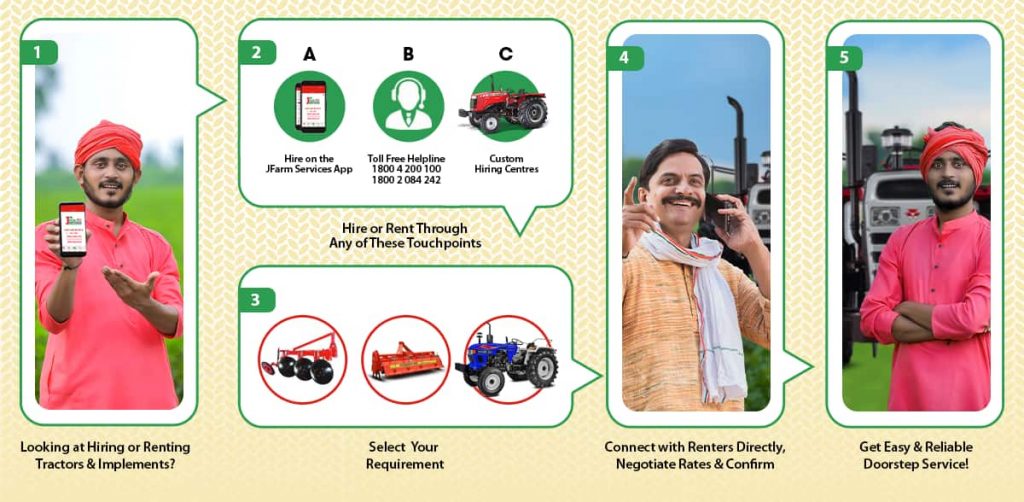 JFarm Services come with plenty of benefits for small and marginal farmers as well as farmers who own farm machinery and below are a few:
Free of cost platform – ZERO charge to farmers and renters
Enhanced income and productivity for farmers with increased utilization of idle assets
Helps in reducing input costs
Let's the farmers choose from a wide range of specialized equipment for each application
Also let's them identify and hire implements necessary for needs ranging from land preparation to harvest / post–harvest
Ensures access to high quality farm implements
Ultimately, it is an ideal alternative to avoid capital investment in farm machinery (Again, big savings!)
How to use JFarm services App?
It is very easy to use the JFS app. If you are looking for hiring a tractor or any other farm machinery, all you need to do is follow the below steps.
Download the JFS App from PlayStore (JFarm Services Lite)
To rent, either:

Hire directly from the app or
Call the Toll-free number 1800-4200-100
Hire from a Custom Hiring Centre(CTC)

Select the equipment you need
Connect with the renter
Confirm order
If you follow these steps, your requirement will get delivered to your doorstep.
The best thing about this service is that it offers farmers and renters a wide range of prospects for hiring and renting farm equipment. It also lets them connect directly to negotiate and fulfil their respective requirements.
Moreover, farmers get access to the most modern machinery that helps them in improving farm productivity. JFarm Services is further fostering the digital empowerment of Indian farmers while creating a breed of new rural entrepreneurs, significant job opportunities and employment. And since it is digital, it is accessible to everyone and is truly democratic. It is hassle-free and easy to use. TAFE, with this new initiative, makes farm machinery viable and affordable to all types of farms through digitalization.
You too can sign up to become a part of this novel and innovative solution!
Here's what the farmers have to say about their experience with JFarm Services and how the free tractor rental platform benefitted them and transformed their lives: